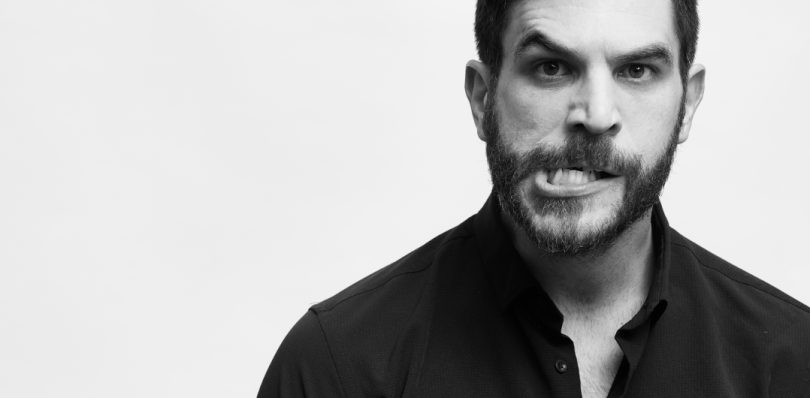 Štepán Pechar
Artistic & Executive Director, choreographer and dancer
Štěpán was born in Malta in 1987. After finishing his post-secondary studies on the island of Gozo, Malta, he moved to Prague in 2005 to pursue a career in dance. In 2010 he graduated from the State Dance Conservatory of the Prague Capital. Since finishing his dance studies he has worked with the youth dance company Bohemia Ballet for two seasons, where he also started experimenting in choreography. From 2011 to 2015 he has been a member of the dance ensemble of Laterna magika at the New Stage of the National Theatre in Prague. From 2011 to 2012 he was also a member of the Prague Chamber Ballet. Throughout 2013 he collaborated with Lenka Vagnerova & Company. From 2010–2015 he has also cooperated on numerous projects with 420PEOPLE Contemporary Dance Company. In 2015 Štepán joined The Czech National Ballet in Prague. Throughout his career, he has had the opportunity to perform in works of choreographers such as Jiří Kylián, Ohad Naharin, Alexander Ekman, Michael Corder, Václav Kuneš, Bubeníček brothers, Emanuel Gat, Petr Zuska, Jan Kodet, Frederick Ashton, Jiří Pokorný or Pavel Šmok to name a few, in both soloist as well as collective roles of various styles. Apart from his work as interpreter, Štěpán continues to develop his interest in choreography. He has staged several of his works in prestigious venues around the Czech Republic as well as abroad. As of 2015 he has become the Executive and Artistic director of the 2nd generation of DEKKADANCERS.
Choreography portfolio and cooperations:
Double Shot
DEKKADANCERS, 2022 (ch. The Graveyard of Ideas by Štěpán Pechar and Viktor Konvalinka)
The Jungle Book
The Forman Brothers Theater, DEKKADANCERS & Czech Philharmonic Orchestra, 2022 (ch. by Štěpán Pechar)
Stabat Mater
DEKKADANCERS, 2021 (ch. by Štěpán Pechar, Ondřej Vinklát)
The Man From Malta
One man show, DEKKADANCERS 2021 (theme & directing by Štěpán Pechar)
Metamorphosis
DEKKADANCERS, 2021 (ch. by Štěpán Pechar, Ondřej Vinklát, director Štěpán Benyovszký)
The Princess With The Golden Star
Pilsen Ballet of DJKT, 2021 (ch. By Štěpán Pechar, Ondřej Vinklát, director Štěpán Benyovszký)
Labyrinth
Ballet of South Bohemian Theatre, 2021 (ch.by Štěpán Pechar)
A.I.
DEKKADANCERS 2020 (ch. by Štěpán Pechar, Ondřej Vinklát, Viktor Konvalinka)
HornyBach 18+
DEKKADANCERS 2019 (ch. by Štěpán Pechar, Ondřej Vinklát, Marek Svobodník, director Štěpán Benyovszký)
The Garden
Laterna magika, 2018 (ch. by Štěpán Pechar, David Stránský, director Pavel Knolle
Waste
Bayerische Staatsballett, Prinzregententheatre, Munich 2018 (ch. by Štěpán Pechar)
The Tsar Wants To Sleep
Bayerische Staatsballett II, Staatsoper Munich, 2017 (ch. by Štěpán Pechar, Ondřej Vinklát
The Last Supper
DEKKADANCERS 2017 (ch. by Štěpán Pechar, Ondřej Vinklát, Marek Svobodník, director Štěpán Benyovszký)
Winning award Opera+ for best choreography of the year
Cube
Laterna magika, 2017 (ch. by Štěpán Pechar, David Stránský, director Pavel Knolle)
Crimson Rain
DEKKADANCERS, 2015 (ch. by Štěpán Pechar)
Gone Too Soon
DEKKADNCERS, 2015 (ch. by Štěpán Pechar)
Delicate Arrival
DEKKADANCERS, 2015 (ch. by Štěpán Pechar, Ondřej Vinklát)