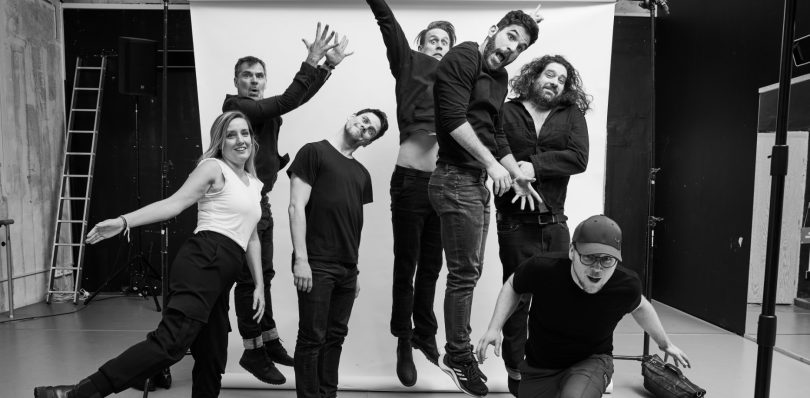 People
"We make dance more accessible. Authentically. Without condescension. With humor. Decadently."
We are a synergy of an open, project-based dance company and production company. The group was established in 2009 by two dancers and choreographers: Viktor Konvalinka and Tom Rychetský, and by photographer Pavel Hejný. In 2015, the so-called second generation of DEKKADANCERS – Štěpán Pechar, Ondřej Vinklát and Marek Svobodník – take over leadership of the group. Today, the group is led by the pair Pechar – Vinklát.
The DEKKADANCERS group has created a number of productions and performances across various genres – from full-length dance productions to diverse projects such as fashion shows, music videos, and concerts. They often rely on humor and exaggeration in their work, which are the connecting points of their productions and choreographies.
In addition to their own productions, they also created productions for a number of Czech as well as foreign ensembles and theatres (e.g. for the J. K. Tyl Theatre, the South Bohemian Theatre, the F. X. Šalda Theatre in the Czech Republic and for the Bayerische Staatsballett in Munich or the K. S. Stanislavski Theatre and V. I. Nemirovich-Danchenko Theatre in Moscow).
Vision & Mission
Our main goal is to make dance more accessible to the general public. Authentically, without condescension, and with a unique approach to each performance. We take pride in working with the best talent amongst which are not only critically acclaimed dancers and choreographers, but also musicians, renowned theater actors and other artists. The DEKKADANCERS performance brings more than just a movement-dance experience to the viewer, it brings a complete theatrical experience, often accompanied with a specific kind of humor that breaks down the boundaries between the audience and the performer.