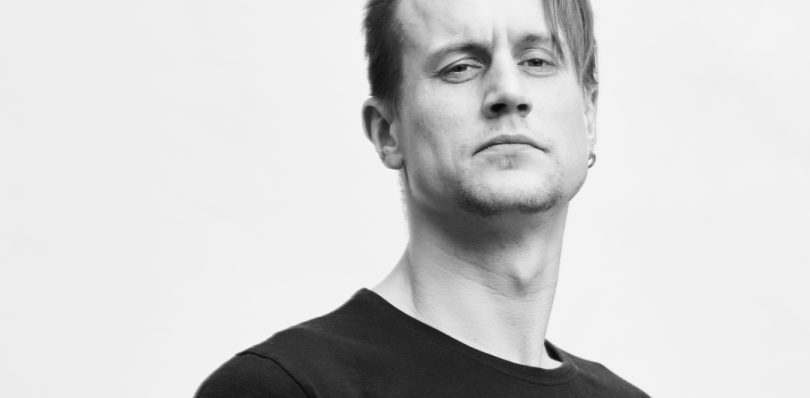 Marek Svobodník
Choreographer and dancer
He studied dance at a conservatory in the far away Brno. As a dancer, he performed at the National Moravian-Silesian Theatre (2003–2006), Laterna Magica (2006–2008) and the National Theatre in Brno (2008–2012) where he (just barely) made it to be a soloist. Currently, he is a member of the National Theatre and he has also been accepted as a permanent guest artist by the Laterna Magica where he is allowed to dance twice a year in the Wonderful Circus production. As a dancer of a significant height and sculptural physique, he has been cast in small and less significant roles of a classical as well as modern repertoire. As one example for all, the role of the Notary in the world-wide known choreography the Wayward Daughter by Sir Frederick Ashton can be named. Apart from the stone theatres, he has cooperated with ProART Company, Pas de Theatre, Department of Alternative Theatre of the Academy of Performing Arts in Prague, and the Board of Ballet Aldermen. Since 2012 he has been a member of the DEKKADANCERS group, where he made it (after several years and again just barely) to be one of the leaders of the ensemble. As the work at a theatre involves plenty of free time, Marek Svobodník used it meaningfully and started showing interest in choreography – a field of art in which significant height and sculptural physique play only very insignificant role. Therefore, it comes as no surprise, that his deeds in this field of art have also played a less significant role in the context of theatrical activities in the Czech Republic and Central Europe.
The following (predominantly domestic) ensembles found the courage to engage Svobodník as a choreographer:
The Canterville Ghost
DEKKADANCERS, 2022 (ch. by Marek Svobodník, director Štěpán Benyovszký)
Big Bang !
Tatabojs & DEKKADANCERS, 2021 (ch. by Marek Svobodník, Tom Rychetský, Viktor Konvalinka)
MašínGun Brothers
F. X. Šalda Theatre, 2021 (ch. by Marek Svobodník, Viktor Konvalinka, režie Štěpán Benyovszký)
Mr. Faun's Labyrinth
Ballet of South Bohemian Theatre, 2021 (ch. Labyrinth by Štěpán Pechar, ch. Faun's Afternoon by Marek Svobodník)
HornyBach 18+
DEKKADANCERS 2019 (ch. by Štěpán Pechar, Ondřej Vinklát, Marek Svobodník, director Štěpán Benyovszký)
Production Meeting
Ballet of South Bohemian Theatre, 2019 (ch. Marek Svobodník, Ondřej Vinklát, director Štěpán Benyovszký)
Nanopicture (Nanoalbum live balet
Tatabojs & DEKKADANCERS, 2019 (ch. by Marek Svobodník, Viktor Konvalinka, Tom Rychetský)
Hangar18
DEKKADANCERS, 2018 (ch. by Marek Svobodník)
Petite Corde
Bayerische Staatsballett II, 2018 (ch. by Marek Svobodník)
Lady Macbeth of the Mtsensk District
National Moravian-Silesian Theatre Opera, 2018 (ch. by Marek Svobodník)
The Last Supper
DEKKADANCERS 2017 (ch. by Štěpán Pechar, Ondřej Vinklát, Marek Svobodník, director Štěpán Benyovszký)
Winning award Opera+ for best choreography of the year
Faun's Afternoon
Ballet of South Bohemian Theatre, 2017 (ch. by Marek Svobodník)
A Moment of POEtry
PKB, 2016 (ch. by Marek Svobodník)
Catch27
National Theatre in Brno, 2013 (ch. by Marek Svobodník)
The Devil's Story
National Theatre in Brno, 2012 (ch. by Marek Svobodník)